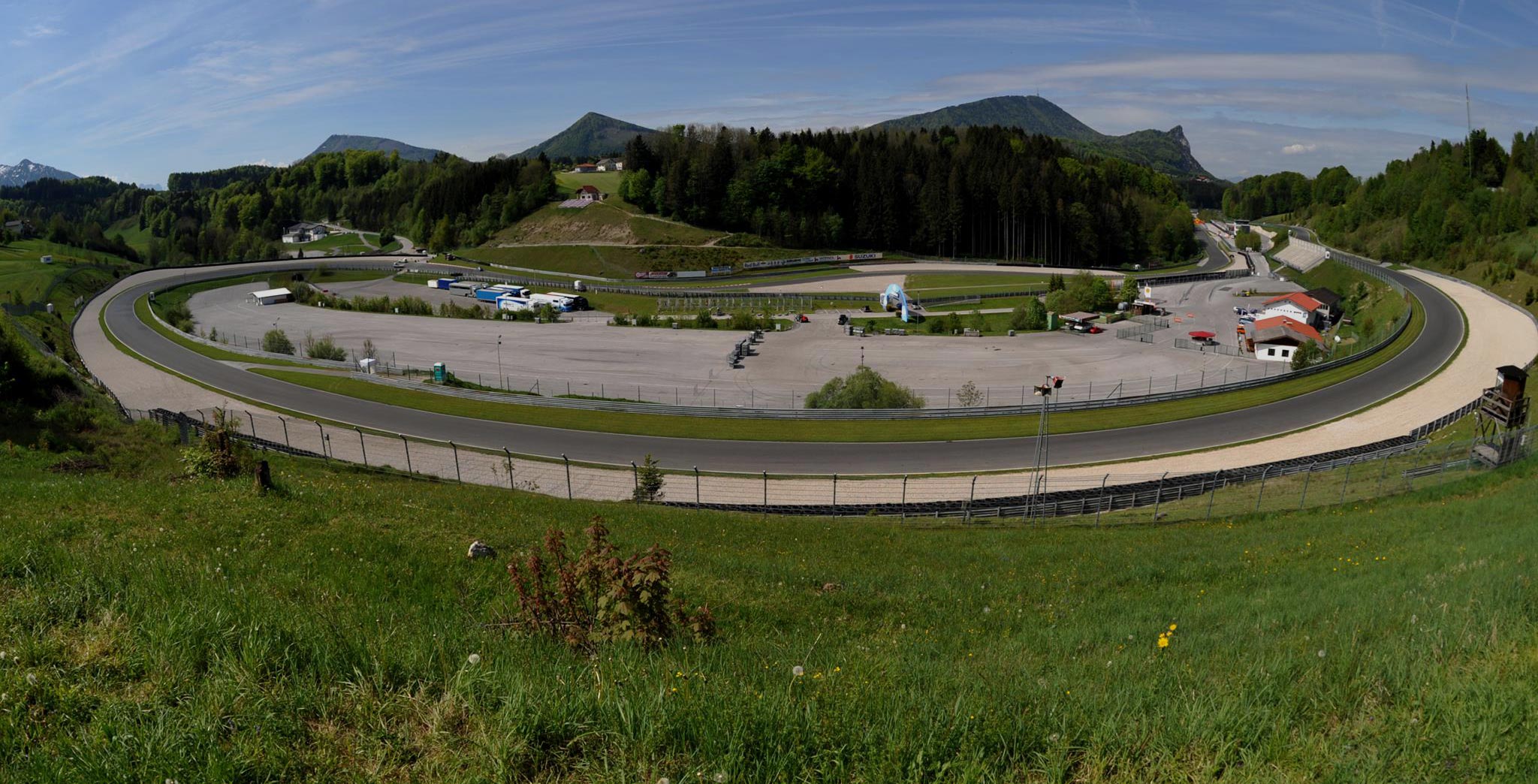 Welcome to the Salzburgring
---
The Salzburgring lies to the east of the Festival City of Salzburg, directly in the lakeland of the Salzkammergut resort area – embedded between the villages of Koppl, Plainfeld and Hof.
---
In the middle of a thickly forested area, the Salzburgring is surrounded by hills, which serve as a superb natural grandstand for events providing visitors with an outstanding view of the race track.
---
The Salzburgring was built in 1968 on a 42-hectar site. After a one-year construction period, it was opened in September 1969 with a combined car and motorbike race. In 1970, the first "Austrian Grand Prix" for motorcycles took place here, and a year later the first FIM Motorbike World Championship race.
---
In addition to international and national motorbike and car races, the annual Salzburgring program also includes driver-safety courses, club meetings, concerts, company presentations as well as other events.
---
Its idyllic setting, the geographically favourable traffic connection and the outstanding infrastructure in the vicinity of the race track, also make the Salzburgring a popular venue for guests both from home and abroad.
---
More at salzburgring.at


Enquire now!
Unfortunately, we cannot guarantee that your preferred date is still available.